Super Corflo is a dual-wall coilable polyolefin duct, and is the economical choice for conduit and inner duct applications. The dual-wall design offers a light-weight, easy to handle conduit system with an increased crush-resistance, and semi-smooth inner wall for ease of cable pulling.  Super Corflo® can be used anywhere Rigid PVC is used: Inner City work (structures), Solar Farms, or any Open Trench work.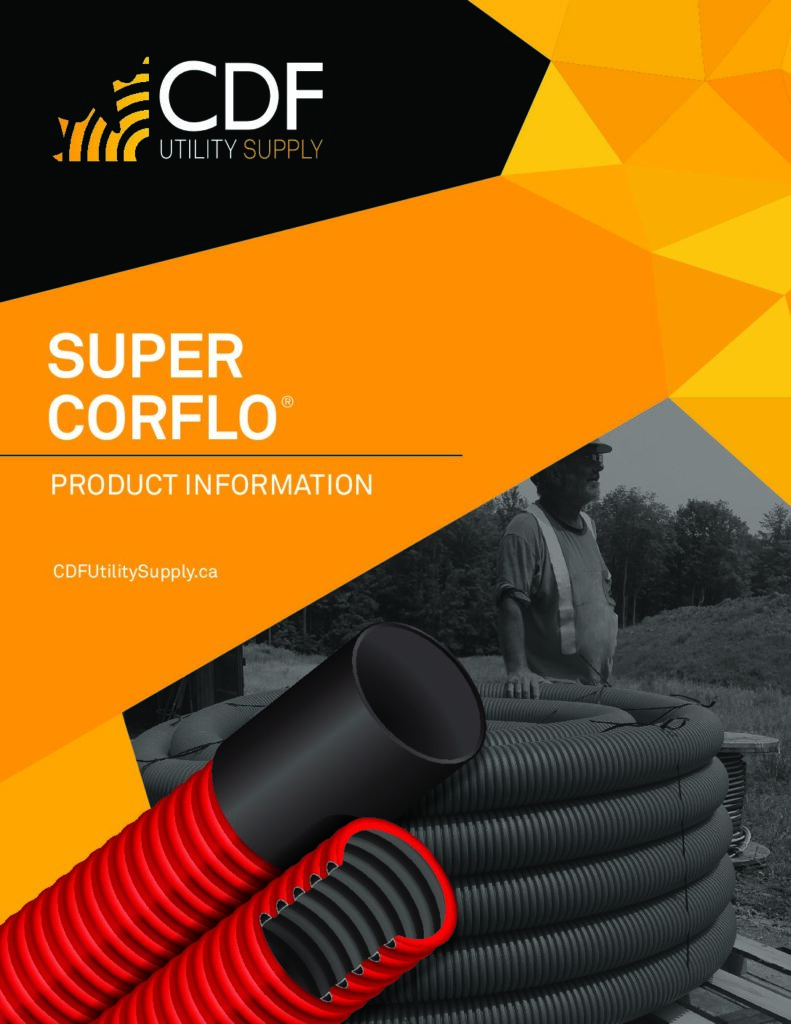 Super Corlfo Brochure Spec Sheet
• 2″ – UC2T-250
• 3″ – UC3T-250
• 4″ – UC4T-250
• 2″ – C200
• 3″ – C300
• 4″ – C400
• 2″ – CPVC200
• 3″ – CPVC300
• 4″ – CPVC400
• 2″ – OR200
• 3″ – OR300
• 4″ – OR400
Super Corflo® is supplied in 250′ coils. These coils are tied at various points for easy dispensing in the field. Coils are available in longer lengths to accommodate longer feeds. Longer lengths reduce the need for additional connectors and labor.
Super Corflo® is flexible, reducing the need for costly special fittings to accommodate bends and 90 degree turns, saving time and money.
Super Corflo® can be fed through existing runs, and are completely upgradeable for future needs and requirements.
Super Corflo® is ideal for:
• Underground Residential Distribution
• Street & Highway Lighting
• Substations
• Plow-In
• Under Roadways
• Transformer Vaults
• Secondary Service Runs
• Many Other Applications
SUPER CORFLO VS. THE COMPETITION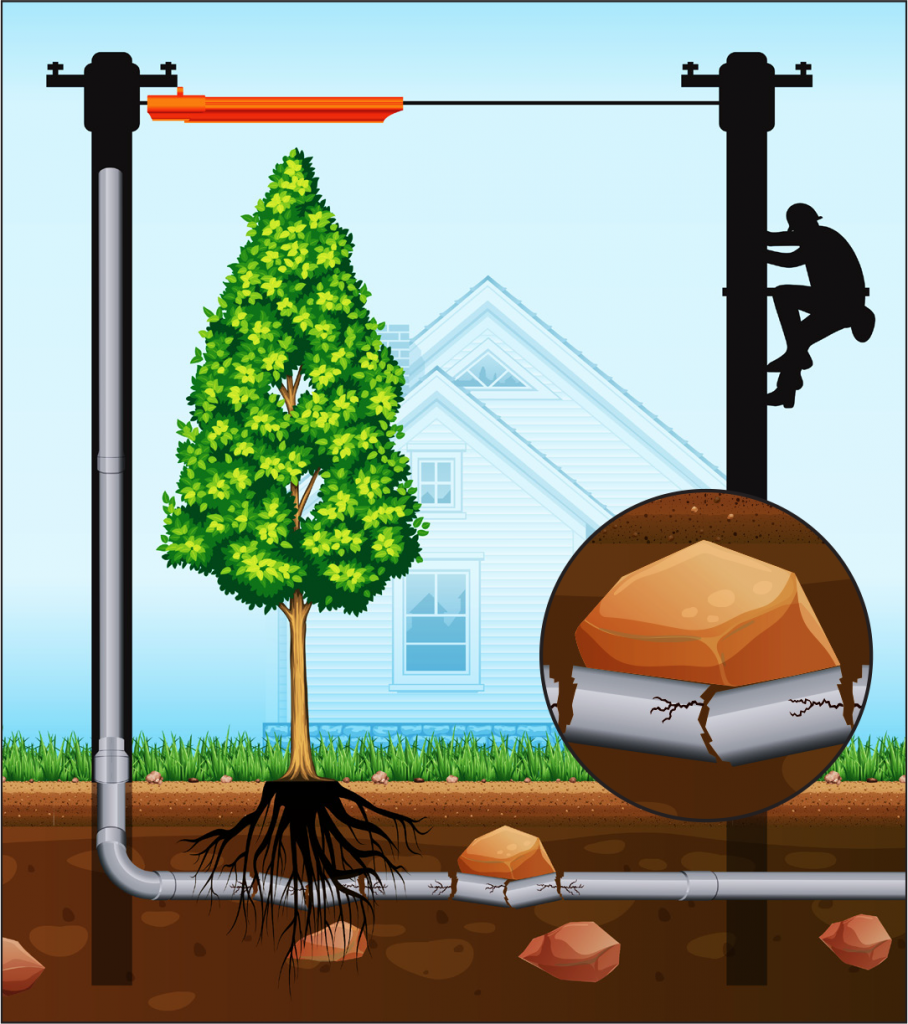 DISADVANTAGES
OF 
SCH 40 / DB2
TIME CONSUMING
– Installation times are increased significantly 
RIGID MATERIAL (No Bend)
– Installation times are increased significantly 
EXPENSIVE COUPLERS
– Installation times are increased significantly
HEALTH CONCERNS
– Installation times are increased significantly
DISPOSAL, FIRE RATING
– Installation times are increased significantly
ADVANTAGES
OF SUPER CORFLO
FLEXIBLE
– Reduces/Eliminates Sweeps and Bends
CRUSH RESISTANCE
– Equivalent to Schedule 40 PVC
LIGHTWEIGHT
– Easier Installation, 40% Lighter than PVC
COMPATIBILITY
– Easily Adapts to Other Conduit Materials
GLUELESS COUPLING
– Safe, Quick Assembly
GASKETED
– Air and Watertight
LOW COF
– Longer Cable Pulls with Lower Cable Stress
SUPER CORFLO IN THE FIELD 
• Direct Bury
• Concrete Encasement
• SIZE RANGE: 2", 3"and 4"
• Outer Wall
• Custom Colour Available
• Inner Wall – Black